Massage Therapists at The Kneaded Experience Los Angeles
The Kneaded Experience Los Angeles "Chairapists" are:
Certified & Insured
Professionally attired
Trained in Myofascial Release for the massage chair
Trained in the mind, body, spirit connection to health
Trained in self-care suggestions
Both female and male
Available for table massages in various specialties
---
Weekly & On-Call Corporate Chairapists
These Chairapists are specially trained to to provide the very best customer service and highly skilled professional chair massage to our weekly corporate clients. They are also available for Special Events on an on-call basis.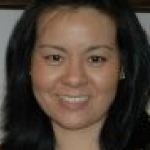 Michelle Anderson
Michelle completed both the Massage and the Physical Therapy Aide Program from LA Vocational Institute. She continues her advanced education at Hands On Healing Institute, learning and teaching both Myofascial Release (MFR), Skin Rolling and Chair Massage. She also is trained in Deep Tissue Massage, Sports Massage, and Touch of Jade Lymphatic Massage. She is also trained in Compassionate Touch Therapy from The Heart Touch Project. "The body is a fascinating machine." Michelle is always striving to learn more so that she is able to provide her clients the treatment that works for them.
---
Robert Cholakian
Robert has been massaging friends and family for as long as he can remember. So, after working twenty years in the retail business, he decided to pursue a career in massage therapy at the Hands On Healing Institute. He learned multiple massage techniques such as Swedish, Deep Tissue, Myofascial Release (MFR), Trigger Point, and Thai. Robert also loves engaging in outdoor activities with his wife and daughter. He thinks that massage is not only a physical interaction between client and therapist, but it also contains a spiritual connection that can build a strong relationship.
---
Teresa Cowles
Teresa is a 2008 graduate of Hands on Healing Institute who enjoys incorporating a variety of modalities to customize massage treatments that meet the needs of each individual body. She has been continuing her education in myofascial release, trigger point therapy, and other techniques that promote healing and general wellbeing. In addition to practicing bodywork, Teresa is also an accomplished musician who has played bass and sang with many local and touring music groups for nearly 20 years.
---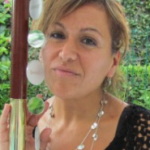 Rima Halaby
Rima's personal journey of suffering through her own physical pain, eventually evolved towards the mind, body, spirit connection of healing. This lead her to the Hands on Healing Institute, which ended up being a natural progression for her. Rima continues to take classes in Myofascial Release both for table and chair work, Deep Mobilization, Stretching, Unwinding, Trigger Point, Skin Rolling, Deep Tissue, Reflexology, Aromatherapy, Lomi Lomi, Scar Tissue, Energy & Deep Breathing. As an MFR therapist, she is honored to be a part of each client's healing process.
---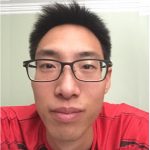 James Heo
"I sing the body electric!" Walt Whitman passionately illuminates how the body, the mind, and the soul are all one of the same kind, a human. From this poem and many others, James came to a realization that the body is extremely important. And this is why he decided to study and practice massage therapy. After graduating from Hands on Healing Institute, James has been aiding people with various muscular pain and limited range of motion. A strong believer in compassionate touch, he hopes to promote self-healing and a more wonderful life for the client.
---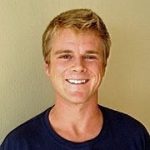 Matt Hotmer
Matt spent much of his college experience exploring different volunteer projects in his community. After graduation he started a career in international development, going from West Africa, to SE Asia, and finally ending up in China, where he discovered the magic of bodywork. Returning to Los Angeles, he dedicated himself to deep tissue, myofascial release, chair massage, lymphatic drainage, and energy techniques. His favorite part of bodywork is the undiluted connection between two people as they both progress down their personal path of healing.
---
Teresa Keay
Teresa is a certified massage therapist who has a passion for massaging. Knowing she helps someone through her touch, puts a smile on her face. She graduated from Hands on Healing Institute in 2013 and is continuing her education to learn all different types of modalities, including a specialty in structural chair massage. Teresa has partnered with KELA for many years to deliver the very best hands on healing to you, the client. We also congratulate her on her recent nuptials. Glad to have her on our team.
---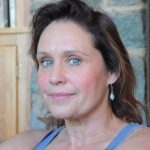 Alison Plesset
Alison, a lover of the outdoors, has been a certified massage therapist for nine years! She specializes in the KELA Myofascial Release Chair Massage and teaches this at the Hands on Healing Institute. She would love to help ease your body's trigger points and restrictions. She is educated in Deep Tissue, Pregnancy, Sports and Lymphatic massage and always looking forward to meeting new clients, YOU! So if you need extra care placed on decreasing chronic pains and restrictions – she is here to help!
---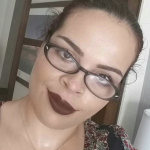 Roxana Torres
Roxy also graduated from Hands on Healing Institute in 2014 and has been with KELA for over a year. She used integrative approach specializing in Chair Massge, Deep Tissue, Myofascial Release, Swedish, Prenatal and Hot Stone Therapy. She combines passion and intuition into her practice and receives information from her hands to help heal others. Her specialty is the neck and shoulder but she customizes every session to the client's needs for a therapeutic experience.
---
Additional On-Call Corporate Chairapists
In addition to the therapists listed above, these chairapists are also available for Special Events on an on-call basis.
Lisa Acosta
Angela Cimarusti
Elena Cobian
Megan Cowie
James Heo
Teresa Keay
Janet Kormeyer
Alison Plesset
Erin Rogers
Chris Smith
---
David Bow
Gary Casias
Denise Gonzales
Dionne Fuentes
Matt Hotmer
Leslie Keirstead
Mario Licu
Philipp Minnig
Dominick Sabatino
Polly Thornton
Calvin To
Karen Williams